Increased productivity and Employee morale, thanks to highly sustainable and energy efficient Evaporative cooling Solutions by Evapoler
FACKELMANN
Kitchenware Products
System Installed
Direct Evaporative Cooling System
Capacity Installed
18000 CFM –10 Nos Low Static Cooling Unit (LSCU)
Manufacturer & Installation
Evapoler Eco Cooling Solutions
Fackelmann is a traditional, third generation German company that is 100% owned by the Fackelmann family.
Alexander Fackelmann has been managing the company since 1992, succeeding his father Sebastian Fackelmann, and has been successfully expanding it at home and abroad for almost three decades.
The Company
Since 1919, Fackelmann has been a trusted name in the world of Kitchenware, Cookware Bakeware. Bestowed with a rich legacy of traditional German values, we deliver quality Kitchenware products, with durability, great design and food safety at the forefront. Forever striving to raise the bar of innovation, Fackelmann products are the result of a deep understanding of the consumer's evolving lifestyle needs and aspirations.
In total, they currently have more than 40 business units all over the world including one in Jaipur India.
The Project Requirement
In a new business unit in Jaipur, India Fackelmann approached Evapoler Eco Cooling solutions to suggest a cooling technology that could improve temperature and keep the shop floor cool for comfortable and healthy indoor climate.
After proper site assessment and detailed discussion with client, Evapoler suggested 10 units of EVA-300 LS and installed these machine with smart ductless solution having Eye Ball air jet Nozzle to deliver air up to a distance of 100 feet.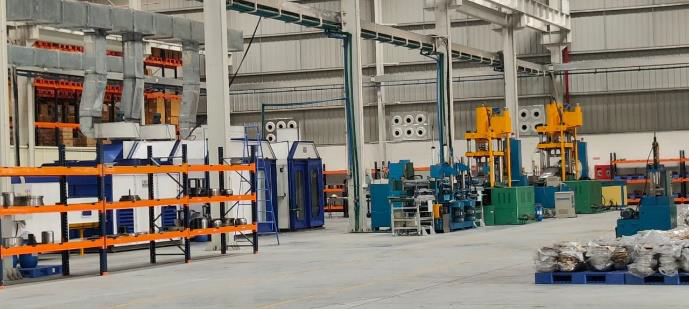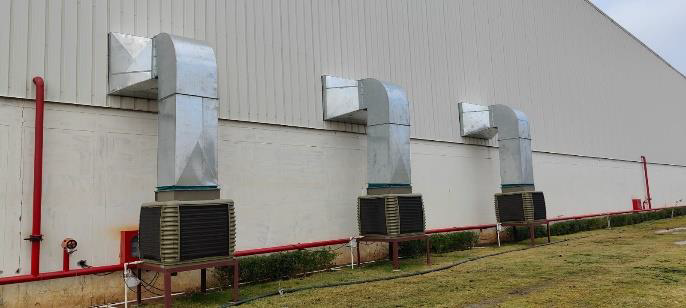 The Installation
Evapoler Cooling Units were installed in May 2022.
The results were outstanding: They were able to maintain a constant 28°C inside the production area, even when the outdoor temperatures went as high as 45°C during the Summer season.
Moreover, with the help of ductless cooling solution they never faced any problem during operation of EOT Crane which is installed inside the plant.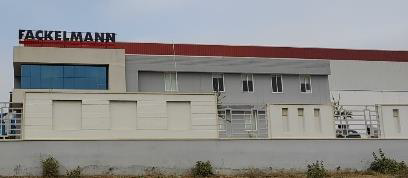 No harmful refrigerants used to cool the air, but just water and electricity. Evapoler's energy efficient cooling solution saves electricity cost up to 80% and are environmentally sustainable.
Evapoler LSCU Advantages
Upto 15 ° Temperature Drop
Upto 80% Electricity cost savings
No need to shut Doors and Windows
Improves indoor Air Quality
Natural and green way to cool the air through Evaporative Cooling
80-90% reduction in Carbon Emission
Easy to Maintain
"Evapoler's LSCU cooling unit is a great system and has helped to reduce our running costs for cooling. Now we finally have a cooling system that works effectively and efficiently. I would recommend this breakthrough technology to anyone wishing to provide temperature control in a working area. In addition, I was very pleased with both the installation team, the team who commissioned the equipment and the backup we received when we had any questions."
Mr. Anand
Fackelman India Jaipur Plant Head