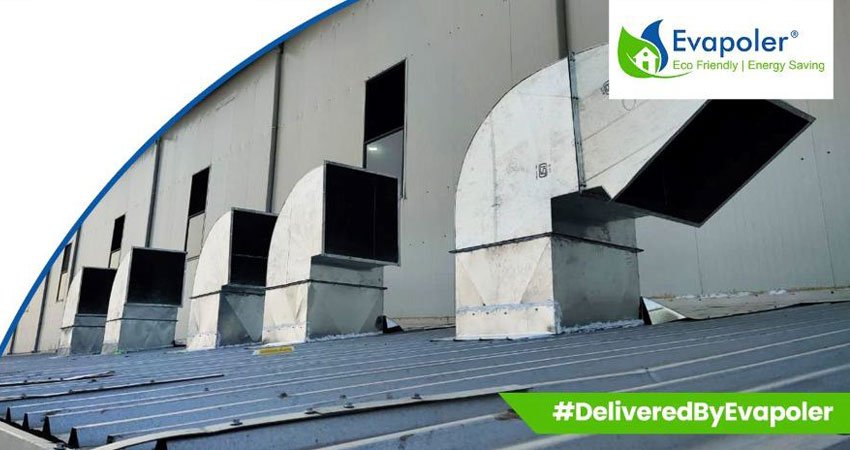 Introduction:
Clean and uncontaminated air is an essential component of any industrial work environment. Workers are constantly exposed to dust, toxic fumes, vapors, and other occupational hazards which can cause adverse health effects, such as carbon monoxide poisoning. The Fume Extraction Issue is something which a lot of industries are facing, including automobile, chemical processing, welding, paint-spraying, commercial kitchens and so on.
The Challenge:
A Luxembourg-based company and a global leader of separators and gauntlets for industrial batteries approached Evapoler for extraction of heavy fumes getting generated during their production process.
The entire floor used to have a blanket of smoke and visibility was reduced almost to zero.
The extreme heat was unbearable for the workers which resulted in decreased productivity.
Solution:
A total of 1,00,000 CFM capacity of Cabinet Exhaust machines were installed with Hoods having Baffle filters to effectively remove the heavy fumes and heat from the production area. Centrifugal blowers having high static pressure is a long lasting solution which requires less maintenance.
Result:
Workers productivity has increased and now they do not take frequent brakes.
Fume free, clean & healthy working atmosphere.
Reduced heat and comfortable temperature on shop floor.

Evapoler is an eco-friendly and energy-saving air cooling solutions brand. We focus on providing efficient, long-lasting and sustainable air-cooling solutions with a focus on achieving cooler & cleaner indoor air quality.