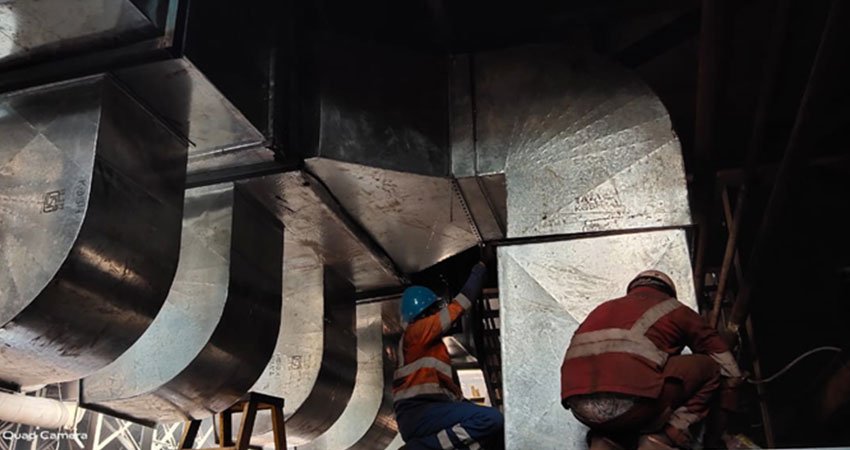 Harsco Corporation is a US major diversified Industrial Company and its Metals and Mineral Division is a technology partner to the global steel energy and railway sector across 32 countries.
They provide environmentally viable solutions for the treatment and reuse of production waste streams.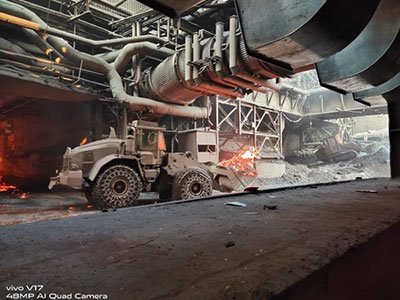 Under The Multiyear Contract, Harsco Provide JSW Dolvi With On-Site Slag Handling Services including Under-Furnace Digging, Ladle Wrecking, And Hot Slag Transport. These Services Are Directly Linked To Active Steel Production and Critical For Plant Operations. Harsco Has Been Providing These Essential Mill Services for More Than 100 Years, Operating Today On More Than 145 Sites in 32 Countries.
The Challenge
As Harsco was using smelting process to extract base metal by applying heat to the ore so the hot slag which is a by-product of smelting has a very high temperature which has to carried out by the loader machine and it makes impossible for the operator to sit in the driver's cabin. So the task assigned to us was to cool down the temperature of Slag Transporting Vehicle from 250°C to 50-60°C each time it came out with the hot slag.
Solution
Our team visited the site at Dolvi and after proper analysis we gave complete solution of High static unit of 20000 CFM capacity having top discharge with well-designed form of duct & plenum with grills to cool their machines and there is no other way to run the duct as it is open area.
Conclusion
Their Management is highly satisfied with the performance of cooling as evapoler team got successful in achieving the desirable temperature and provided the best possible solution.