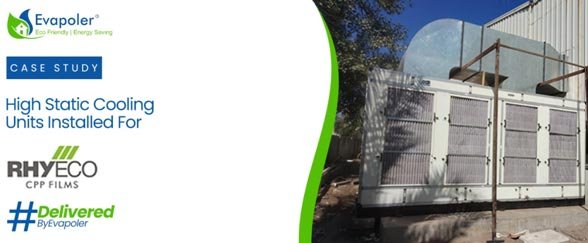 Rahil (CPP) Films Pvt. Ltd. has the largest CPP film manufacturing facility in India under the brand RHYECO – a world of total flexible packaging solutions, based in Shapar (Veraval) Dist. Rajkot, Gujarat.
The Challenge
Rahil films were facing extreme heat issues in their production shed area of 30000 sqft. Due to this, they were at a loss of productivity. An effective cooling solution was required to maintain comfortable working conditions for the employees.
Another challenge was to ensure that the air was travelling up to 240 ft as ducts were to be installed on the other end of the plant.
Solution
Evapoler's experts concluded that two high static cooling machines with large capacity and a static of 60 mmHg would do the job.
60000 CFM & 70000 CFM top discharge machines were installed and connected with long ducts & jet nozzles were used instead of air grilles for better air throw.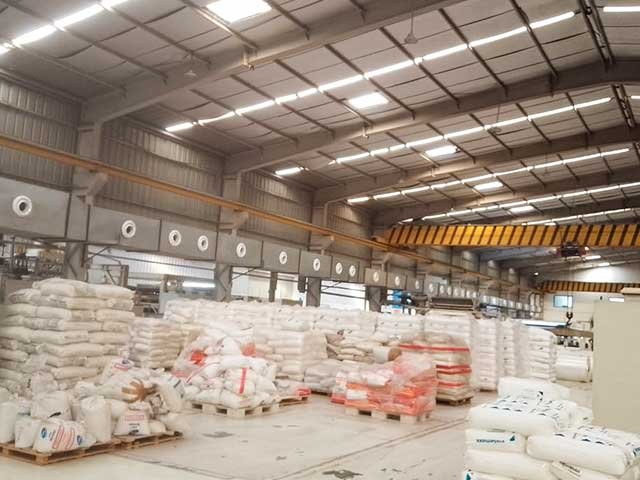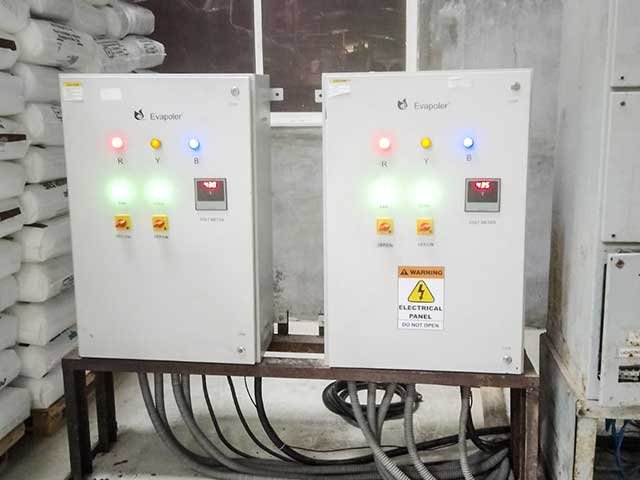 Conclusion
Evapoler ensured that the production at Rahil films functions smoothly & the client gets maximum air cooling at minimum cost.
Further, the evaporative cooling machines installed are sustainable as they do not release harmful greenhouse gases and are very energy efficient.