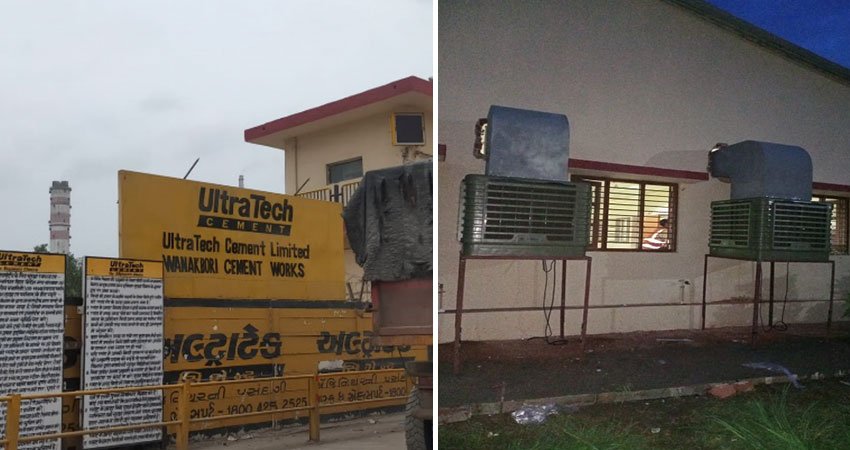 Ultratech Cement Ltd. Is one of the leading cement manufacturer in India that catersto various aspects of construction, from foundation to finish .
The manufacturing unit of the company is located in Vadodara, Gujarat
The Challenge
Their condition was to cool their canteen area of 4000 Sqft without running duct inside as there was not adequate height available for duct installation.
Solution
After proper analysis &discussion with the end user, we suggested EvapolerModular units with top discharge installed outside, connected with Duct bend & single grill providing direct throw at max. distance, avoiding long running ducts whichincreases the project cost.
| | |
| --- | --- |
| Area Cooled | 4000 Sqft |
| No. of machine installed | 04 Nos. |
| Machine Capacity | 10000 CFM |
Conclusion
Ultratech is satisfied with the performance of the Evapolermodular Units Evapoler provided cost effective and energy efficient cooling solution.