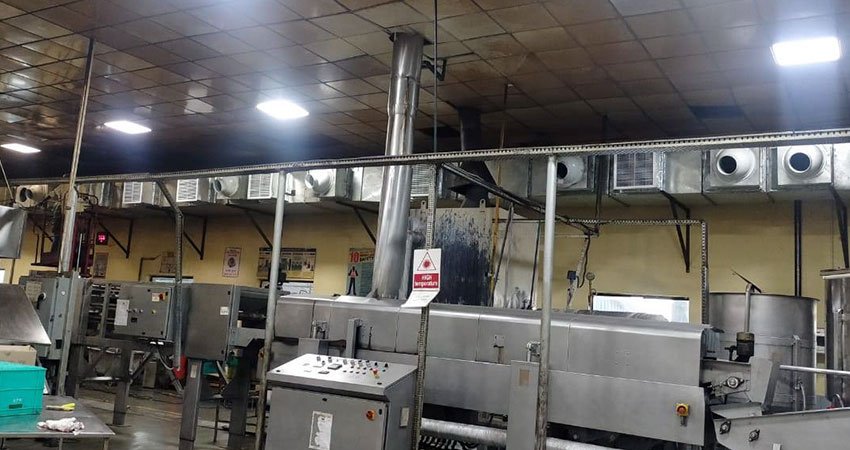 Greendot Health Foods Pvt Ltd is a growing FMCG company and part of the well-known Globe Group, a 30 million US$ venture. It entered into Indian snacks market in 2009 with its brand Cornitos.
First company to launch Nacho Crisps (Tortilla) in Indian branded snack food market. GHFPL has fully automated, state-of-the-art food manufacturing facilities at Roorkee, Uttarakhand, India.
The Challenge
Maintaining the desired temperature was the big concern for the management as the company is an established food manufacturer.
They had requirement of cooling their production area of 19000 Sqft and 5000 sqft of manual area.
Solution
Evapoler team analysed their site properly and proposed a solution of fresh air High Static Units which could easily maintain the desired temperature of 28 ˚C along withexhaust units by ventilating the required air.
So, we installed 30000 CFM – Qty 3 Nos. making it total of 90000 CFM for 19000 Sqft area. And 25000 CFM unit for 4500 Sqftarea, discharging air flow by Grills &Nozzles. Exhaust Unit, Capacity 10000 CFM-4 Nos. & Capacity of 5000 CFM-6 Nos.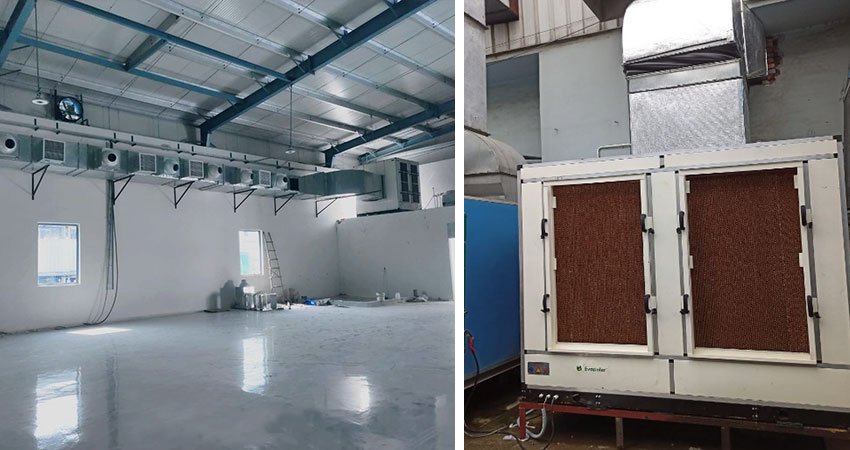 Conclusion
We are delighted that Evapoler made the management satisfied by our effective and end to end solution from design to execution.