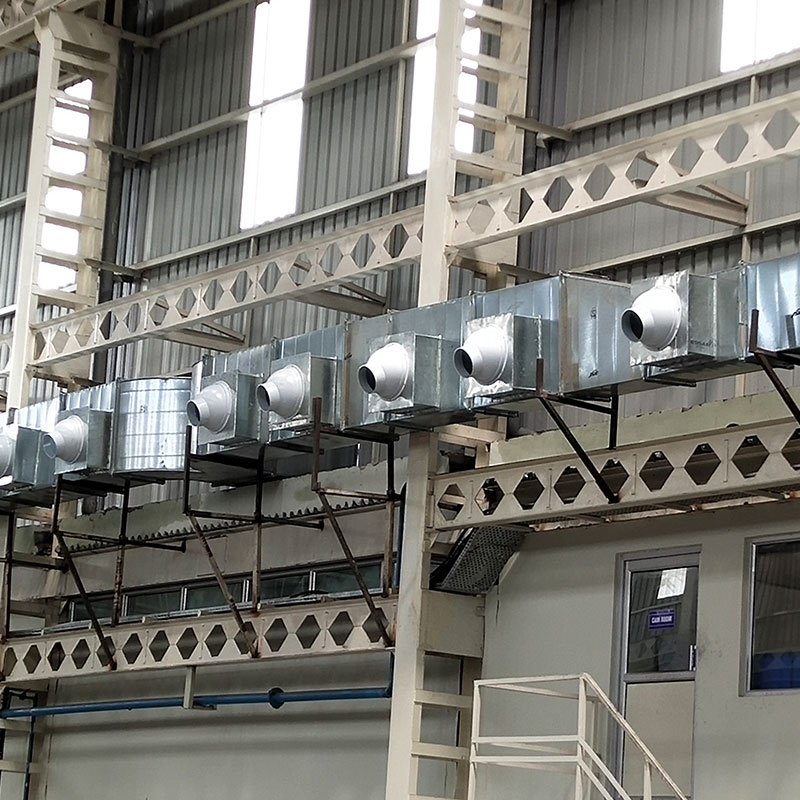 Evapoler's Duct less Solution for the largest Plant of JAY BHARAT MARUTI
About JBM (Jay Bharat Maruti)
JBM's manufacturing plant is located at Vithalapur, Gujarat.It's 100 KM away from Ahmedabad.
JBM Group has a diversified portfolio with presence in multiple domains such as Automotive, Engineering & Design services, Renewable energy, Railways and OEM. JBM Group currently has an infrastructure of 40 manufacturing plants, 4 Engineering & Design centers across 18 locations globally.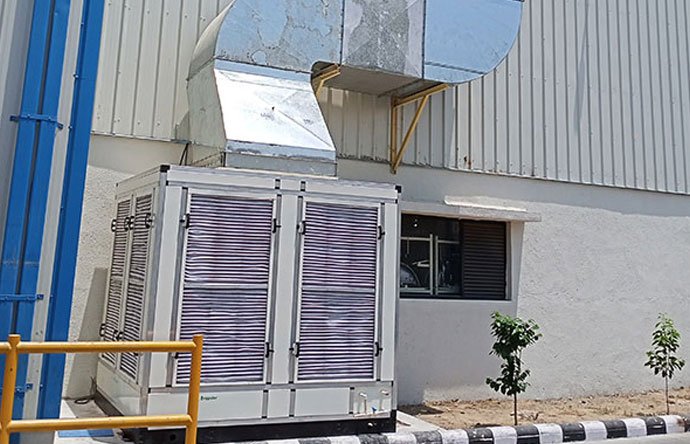 The Challenge
Their condition was to cool their weld shopand dispatch area without letting the ducts enter the plant as EOT cranes were installed on the shop floor.Cooling an industrial shed without running ducts where temperatures are already well above 45 degrees and extra heat generating due to fumes etc. seemed quite challenging. Timeline was set for 45 days. Fabrication team and site engineers were mobilized from Jaipur.
Solution
After proper assessment of the site and detailed discussion with the plant head, we identified 8 locations, where High static cooling units of 45,000 CFM capacity eachwould be installed combined with large plenum and jet nozzles to ensure throw of air to longer distance with adequate pressure.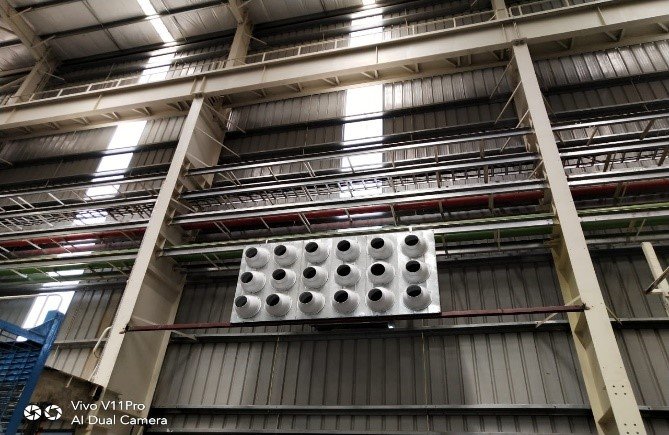 | | |
| --- | --- |
| Area Cooled | 64000 Sqft |
| Application | Auto-mobile Parts Manufacturing Unit |
| No. of machine installed | 08 Nos. |
| Machine Capacity | 45000 CFM Each |
| Total Capacity | 3,60,000 CFM |
| Temp. Outside the building | 50°C |
| Temp. Inside the building | 30°C |
Conclusion
JBM Group is delighted with the performance of the Evapoler HSCU Unit. Evapoler took up a challenging project and provided a smart, effective and affordable solutions.
An efficient and dedicated workforce completed the project well within the given timeline.Today, Evapoler takes pride in installing air cooling systems in many of their manufacturing units across North and west India.