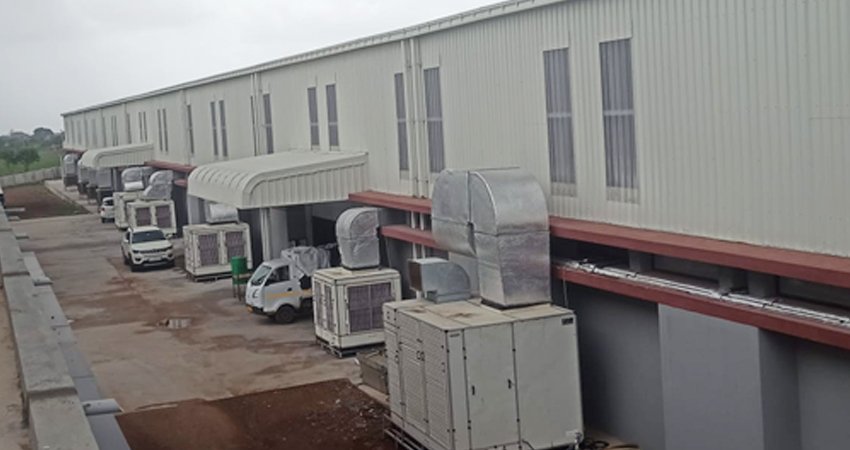 Prashant Industries – a leading Manufacturer & Supplier of Brass Components, Spares, Sections from Jamnagar, Gujarat, India.
The Challenge
It was the time of Pandemic when our talks started with the architects and end-user. We couldn't send our technical team for site assessment due to lockdown.
Over 1 lakh sq.ft area was discussed online through CAD drawings and zoom meetings. It took almost 2 months before Evapoler could satisfy the client for each area where cooling was required.
Another challenge was to cool their manufacturing area without letting the ducts enter the plant as Electrical wires/ connections for machines were installed on the shop floor.
Timeline was set for 45 days.
Fabrication team and site engineers were mobilized from Jaipur.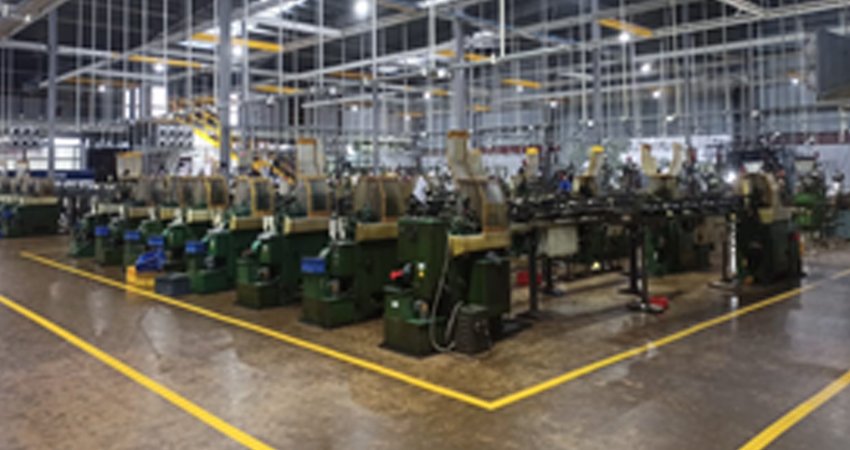 Solution
Evapoler's High static cooling units, Evaporative modular Units, Hybrid Units & Two-stage cooling units were installed according to the required CFM, zone wise with large plenums and jet nozzles to ensure throw of air to longer distance with adequate pressure and for Office area, Separate Fan Coil Units were installed to resolve humidity issue.
Area Cooled : 71200 Sqft
Air volume supplied : 356000 CFM
Type of Air Cooling System installed:
Evaporative high Static units
20000 CFM – 4 Nos.
25000 CFM- 3 Nos.
20000 CFM- 1 Nos.
20000 CFM -1 no.
18000 CFM- 8Nos.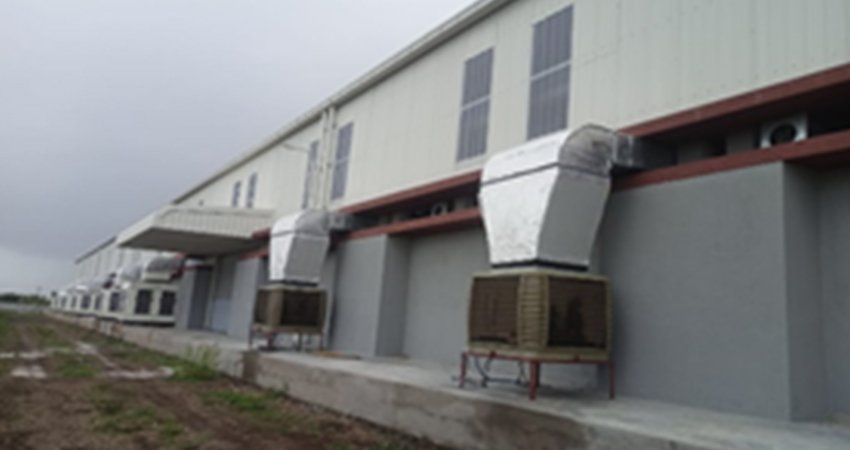 Conclusion
Prashant Industries , Jamnagar is delighted with the performance of the Evapoler's cooling systems.  Evapoler took up a challenging project and provided a smart, effective and energy efficient solution.