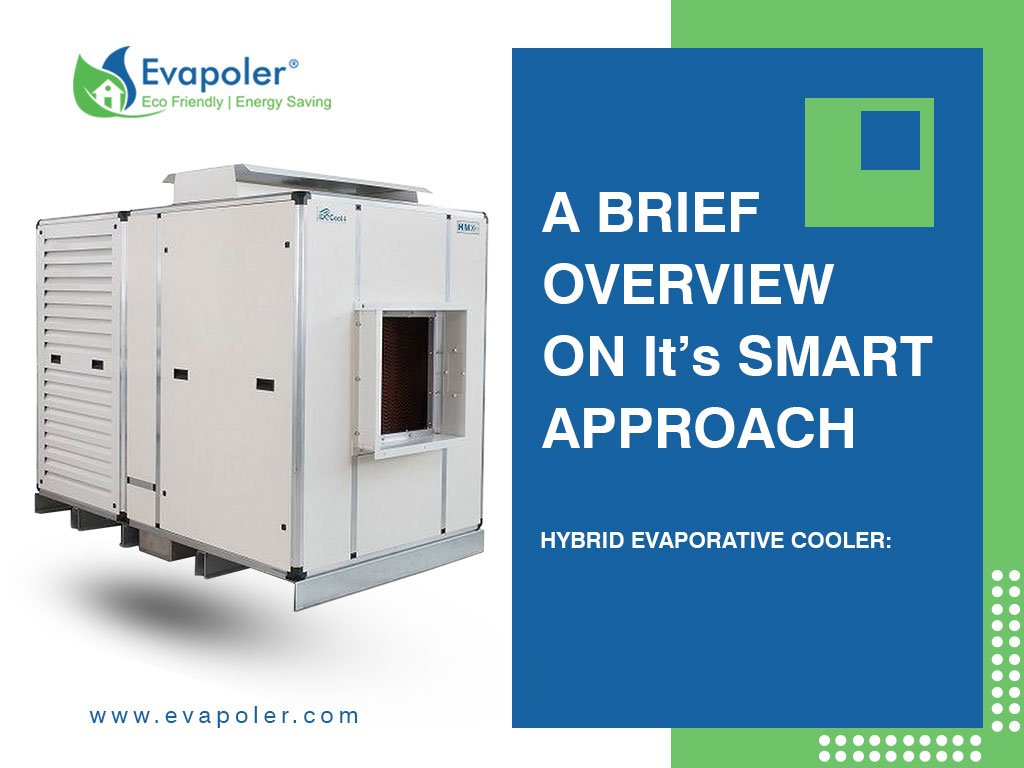 These days evaporative coolers are catching the attention of a single industry these days. Why not? They have all the attributes which make this amazing machine a perfect installation for many. It is being used all around and now it is slowly becoming a lot more efficient, effective, and environmentally friendly.
If you are still thinking about how evaporative cooling units will help you then you have landed yourself on the right page. We are here to make help you with a brief about the respective machines which can help you avail complete value for money.
What Is Evaporative Cooling?
If you know how cooling sensations are, then with evaporative cooling systems, you will be able to feel the same all throughout the day. Yes, a hybrid evaporative air cooling system will create such an environment naturally that will help you feel the constant flow of refreshing and cool air. It will help you get rid of the uncomfortable hot and dry temperature as well as will help from hot and humid conditions by switching automatically to desired cooling mode and carry on the entire operation without any difficulty.
This is how the hybrid air coolers make things beneficial for different industries. Yes, the overall environment becomes a lot comfortable with these systems being installed and you are able to deliver a lot better work in a short span of the time period. These coolers exclusively use combination of indirect evaporative i.e sensible cooling and mechanical air conditioning technology to trim down the high moisture content during monsoon weather. Today, all these systems are engineered with the finest of advancements to help you with maximum cooling facilities.
How Does It Work?
You might be thinking about how these evaporative coolers will help you with so many benefits! Well, we will explain to you the same in a simpler way.
The Evaporaiveair cooling system works well in dry summer season but falls short of cooling in Monsoon weather and creates Humidity problem. The other option is mechanical air conditioning which can deliver desired cooling with preset relative humidity level but the running cost is too high.
However, a HYBRID Cooling system uses best of both Evaporative air cooling and Air conditioning. It is an all-weather air cooling equipment which has the potential to deliver 100 % fresh and cool air at 60% saving in electrical energy or running cost.
There is a lot more to this process which makes things specific according to the respective area. So, you can have the respective air cooling system according to your space and have it installed in such a way that it gives ever single individual gets the cooling sensation they deserve to help you with excellent results all throughout the hot and humid temperature.
How It Is Environment Friendly and Healthy ?
When it comes to a hybrid evaporative cooler, it is completely based on the natural process where the air is 100% fresh and there is no recirculation of stale air .you will feel completely comfortable and refreshed with its working.
There are no side-effects and there will be no irritation on your eyes, skin, and throat. In fact, it is the most healthiest way of getting space cooled. It completely replaces the polluted air with the clean one and helps you breathe with ease. So, hopefully, now you are clear how these systems are environmentally friendly and help you with productive work.
So, what is making you think so long, just get these evaporative systems installed and avail the best facilities which will help you enhance your work process quite significantly!