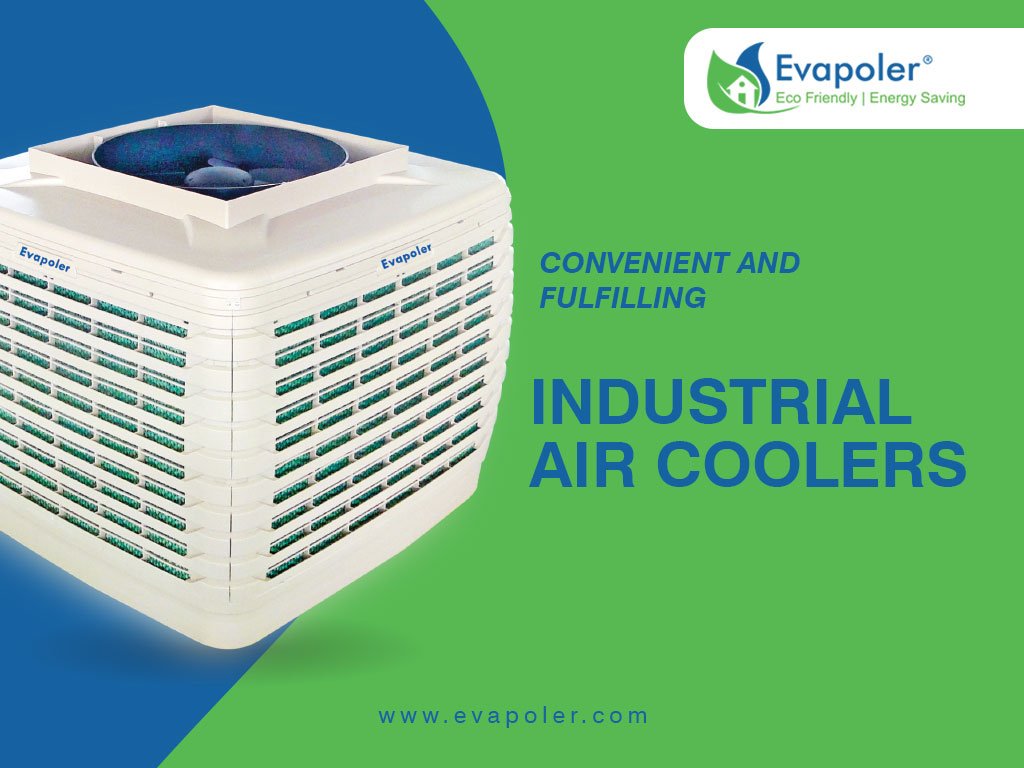 Convenient And Fulfilling: Industrial Air Coolers
Are you looking for industrial air coolers with enhanced air quality? Well, it is important that you research well and then choose the right product. There are many not selling the right product and claiming to be the best the business. The demand is high but, you need to make sure that you are getting the right product for yourself.
Ideal Industrial Air Cooler
When it comes to industrial cooler, you will get it infused with inbuilt single phasing and also overload security.
Not only this, these industrial coolers are also installed with the best electrical safety attributes which will be matching the industrial standards.
You will have most of the different types of industrial air coolers available at very nominal pricing and will be able to help you with best-in-class performance when it comes to cooling.
So, this is the basic picture of what an industrial cooler is and you need to research accordingly keeping all the attributes in mind. Getting the right air cooler will help you avail maximum benefits. Most importantly, your indoor air quality will get better quite significantly. So, if it enhances the quality of breathing air, it will allow the workers to deliver better productivity, an excellent atmosphere, and a low rate of absenteeism.
This shows how the quality of your industrial air cooler can literally change the dynamics of your business completely. All you need to do is to find the right company where you get these industrial ductable air coolers which can be optimized according to your spacing needs and help you with excellent cooling.
How It Works
When it comes to evaporative air coolers, it will actually follow the natural process to get your industrial space chilled the way you wanted. You can always choose the way you want it to operate by changing the variable related to its speed and other sensors. But, you can be assured that with the industrial air coolers, you will be benefitted from 100% fresh air which will certainly enhance your lifestyle.
There is no reason why one should not take this for its commercial space. Available at an excellent price and will also play a role in enhance work productivity, what else you need?
Basic Features You Get With Industrial Air Cooler
When it comes to industrial air, it operates on the evaporation of the water principles. It has cooling pads as well which will help you avail top cooling performance.
You can use it with ease and it also comes with a robust castor wheel with which you can move it from one place to another with ease.
You can also avail air coolers with high static pressure which ideal for central air cooling.
The attributes like Variable speed allow it to adjust the levels of cooling according to the needs.
So, these are the basic features that will be coming towards you with top industrial coolers. All you need is to find the right company and they will help you with the best as per your customized needs.